Profession
National
Management
CPA Standoff: Unique regulatory status of CPA Quebec complicates accounting rift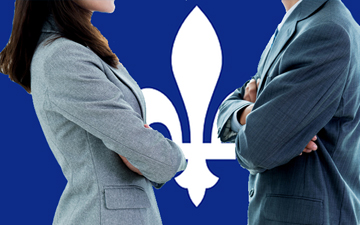 Unlike the rest of Canada, the accounting profession in Quebec is not self-regulated, leading to legitimate issues between l'Ordre and CPA Canada
Note: This is the third article in a five-part series.
OTTAWA, October 6, 2023 – In the standoff between CPA Canada and two of the largest provincial accounting bodies — CPA Ontario and l'Ordre des comptables professionnels agréés du Québec — most of the media coverage has been devoted to the position of CPA Ontario. While Ontario and Quebec agree on three key issues in its dispute, CPA Quebec has a fourth, unique point of contention with CPA Canada.
According to Geneviève Mottard, president and CEO of l'Ordre des comptables professionnels agréés du Québec, the fourth requirement is a governance framework that allows CPA Quebec, which has specific provincial legislation it must follow, to collaborate nationally but in a way that never deviates from that provincial legislation.
Steven Salterio, FCPA, FCA, Smith Chair of Accounting and Auditing at Queen's University's Smith School of Business in Kingston, Ont., says that CPA Quebec has some "very legitimate issues" that were not being dealt with at the CPA Canada level. He believes that the Ordre's position is a strong call to address those issues, not necessarily a desire to go it alone.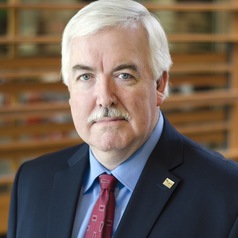 Steven Salterio is the Smith Chair of Accounting and Auditing at Queen's University's Smith School of Business.
The accounting profession in Quebec is not self-regulated
The unique aspects of the regulatory regime in Quebec also makes the CPA Quebec the most highly regulated accounting group in Canada, says Salterio.
"The ability to adapt quickly to change, especially in the area of education, but also in the area of professional codes of conducts has been an ongoing problem for the Quebec Order because they have to go through the Office of the Professions," Salterio explained.
That body regulates all the professions in Quebec and as such takes a very one-size-fits all, not very flexible approach, he added.
Mottard agrees that CPA Quebec has inflexibility compared to other jurisdictions because "government will ask, whenever we want to enact a change, whether this has a systemic impact on the Quebec professional system.
"Unlike any other province in Canada we are not self-regulating. We are under the direct oversight of [the] Office des professions [du Quebec], and the Office has had its powers delegated from government to ensure that we essentially do what we're told to do," she explained.
CPA Quebec is part of a unique regulatory regime of public protection
A change to a regulation could, therefore, have a systemic impact on many other professions in the province.
Mottard noted how, for example, that CPA Quebec has been trying to change its Code of Ethics for many years to make it more contemporary to address the realities of today's CPA profession and to protect the public. But that process "usually takes two to three years at best because there are 46 other Orders, each with about 20 sets of regulations," she said.
CPA Quebec will advocate for the profession when there is, first and foremost, an issue involving a protection of a public matter, Mottard said.
The Ordre issued a press release announcing its decision that mentioned the need for "ensuring compliance with all obligations and responsibilities under Quebec's legislative and regulatory framework."
"Our objective is to find a new collaboration to ensure that our dues are used, first and foremost, to execute our mission, and to better accomplish our mission to protect the public," explained Mottard. Under the current structure, "we send significant sums of money to CPA Canada, which I can no longer justify are protection of the public."
There have been specific changes to CPA Quebec's mandate since the 2016 Collaboration Accord was signed with CPA Canada. "What has changed is legislation to which professional orders like ours are subject to, which change [and] impact the way we must execute our mandate to protect the public," Mottard elaborated.
For example, under Bill 25, which involves protection of personal information legislation affecting professional orders in Quebec that came into force in 2021, the Ordre must justify that any personal information of its members sent outside of Quebec was done so in executing its mission of protecting the public. Such a request must satisfy higher standards for consents, new risk assessments, and increased data security.
"If we spend unreasonable amounts to undertake activities which do not respect protection of the public, government can put us under tutorship. We are subject to a level of scrutiny that no other province is subject to," Mottard said, adding that she must remit extensive information to the provincial government to explain how the CPA Quebec Order is using its funds to protect the public.
Furthermore, Bill 96, which came into force in 2022, prohibits all professional Orders to address their members and candidates, either in writing or orally, in any language other than French, except for some limited exceptions related to certain Indigenous languages. In contrast, CPA Canada functions primarily in English, Mottard noted.
She insisted that no pressure was applied by the Quebec government.
"This was very much a Board decision taken because the Board is delegated power from government to oversee the Order and ensure its protective mandate. The Board took its responsibility and said 'this agreement with Canada no longer allows us to respect our legislation, and so we need a new Agreement,'" Mottard explained.
Jeff Buckstein, CPA, CGA, is a freelance business journalist in Ottawa. Title image: iStock/Pixabay. Steven Salterio photo courtesy: Smith School of Business. Read the entire CPA Standoff series:
Part One: CPA standoff: Ontario government sticks to sidelines in governance dispute.
Part Two: CPA Standoff: Financial transparency a key issue in national accounting rift
Part Three: CPA Standoff: Unique regulatory status of CPA Quebec complicates accounting rift
Part Four: CPA Standoff: Accountants question the motives behind national accounting rift
Part Five: CPA Standoff: Why haven't the other provincial bodies joined the accounting rift?