Thought Leaders
Provincial
Business
Will Danielle Smith veer back to the right and towards Alberta separatism?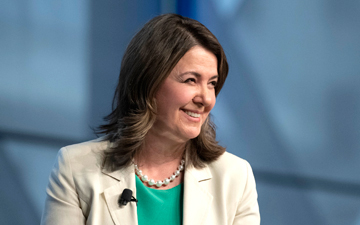 The taxation and economic issues to watch for in the coming months from a newly elected majority government in Alberta, according to Robert L. (Bob) Ascah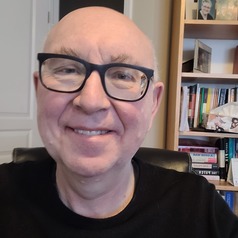 Robert L. (Bob) Ascah is a research fellow at The Parkland Institute, University of Alberta.
EDMONTON – With a fresh and workable majority, Alberta Premier Danielle Smith is facing the choice of conforming to her moderate election stance or pushing the strategies of various quasi-separatist groups like Take Back Alberta and Project Confederation.
If she opts to move from the centre to the far right again, controversies involving the federal government, government workers and environmentalists will ensue.
As a political scientist, former Alberta public servant, financial institution executive and university administrator and researcher, I have been watching politics in Alberta for more than 40 years.
At the present time, political pundits are contemplating how Smith, with a fresh mandate from 52.5 per cent of the population, will perform as premier in the months and years ahead.
As Alberta election day approached in May, some commentators began to suggest Smith was not only steering a centrist course during the election, but would do so afterwards.
But is that truly the case?
Alberta's economy
Alberta's place in the Canadian federation is a critical issue because it has a disproportionate share of Canada's exports at 22 per cent.
Without Alberta's energy exports, Canada's terms of trade would turn dramatically negative and force a drastic downward change in Canada's standard of living. Negative effects would show up with declining purchase power for Canadians and significantly higher costs of imported goods and services, and the machinery and equipment governments, businesses and corporations rely upon.
Statistics Canada reports that from 1997 to 2021, Canada ran a $1.05 trillion trade surplus with the rest of the world. During that same period, Alberta alone ran a trade surplus of $1.02 trillion with the rest of the world.
This economic reality is an ace in the hole for Alberta's government. This is also a financial reality decision-makers in Ottawa's departments of Finance, Environment and Climate Change, and Natural Resources are well aware of.
Without Alberta, Canada would incur large trade deficits and the Canadian dollar would drop like a stone. Corporate and income tax revenue to Ottawa would fall by roughly 15 to 20 per cent.
To reiterate, Alberta's withdrawal from the Canadian federation would cause a huge drop in Canadians' standard of living. This has serious implications for Canada's system of fiscal transfers, including equalization.
American control
Unlike Québec, where provincially built institutions like Caisse de Depot nurtured a francophone business class, Alberta's key industries are controlled by American institutional investors. Uncertainty about how Ottawa will meet its emission reduction commitments in the face of sovereigntist opposition from Alberta is a big concern for those investors.
This concern has reduced capital investment in the conventional oil and gas and oilsands sectors. That has several implications.
First, capital investment in the oil and gas industry drives Alberta's economy and creates construction and spin-off jobs.
Second, expanding production means more revenue for the provincial government.
Third, the large oilsands producers, instead of reinvesting in their companies, are raising dividends and initiating share buybacks that go mainly into foreign hands.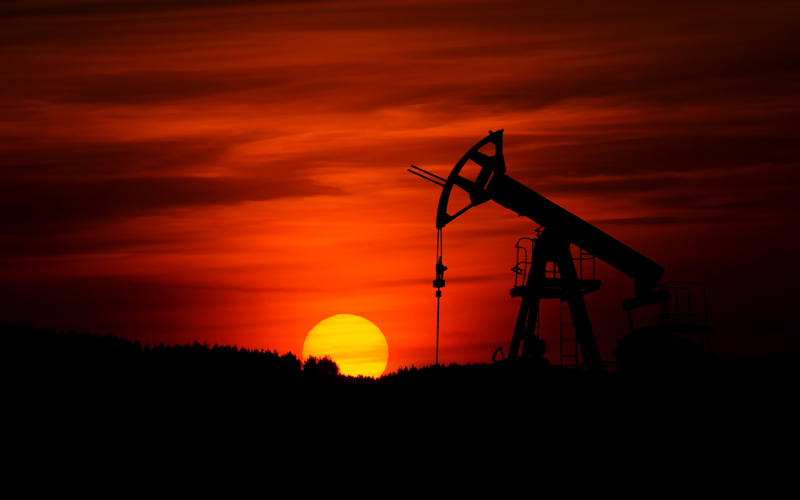 Without Alberta, corporate and income tax revenue to Ottawa would fall by roughly 15 to 20 per cent. (Image: Zbynek Burival)
Confrontation with Ottawa
Given Smith's strong links to the Free Alberta Strategy, her endorsement of the so-called Freedom Convoy and her admiration of former British prime minister Margaret Thatcher and writer Ayn Rand, we can anticipate a tumultuous legislative session this fall.
Three themes will likely be front and centre — confrontation with Ottawa, building economic and institutional fences around the province and the shrinking of the Alberta government through selective privatizations.
Smith is closely aligned with Rob Anderson, one of the principle authors of the Free Alberta Strategy. The group closely co-ordinates with Project Confederation and the Alberta Institute, whose website design and separatist leanings are similar.
In addition to these supposedly non-partisan advocacy groups, there is Take Back Alberta, a grassroots movement that was instrumental in ousting former premier Jason Kenney and now has a co-ordinated voice in the UCP executive.
Smith's first budget will probably include efforts to create an Alberta Revenue Agency and possibly a provincial police or sheriffs' force.
To create more financial independence, watch for measures involving creating some type of Alberta bank-like institution and widening the powers and changing the governance levers of two provincial financial institutions — ATB Financial and the Alberta Investment Management Corporation.
Starving the Alberta government
Another central election promise was to amend the Alberta Taxation Protection Act that requires a referendum to institute a sales tax. The amendments will add personal tax and corporate income tax increases to the list requiring a referendum.
This amounts to creating an institutional framework that will starve the Alberta government.
Efforts to shrink the size of government may include the privatization of Alberta's land titles office, which has been experiencing horrendous backlogs for years.
By far the most important front will be Smith's war on Ottawa.
Smith has again taken responsibility for intergovernmental relations. Brian Jean, a former Wildrose leader, federal MP and two-time failed UCP leadership candidate, has been named energy and minerals minister. He represents the oilsands capital of the world, Fort McMurray, and ran on an "Alberta First" leadership platform.
Smith and her cabinet are widely anticipating federal emission rules to be released over the next six months. An earlier federal reduction plan earned the wrath of both the UCP and NDP Leader Rachel Notley. But any credible emissions reduction plans must target the oil and gas sector, and particularly the oilsands.
Compromise?
There appears to be room for compromise and the federal Liberals have already committed billions of dollars in tax credits to the oil and gas sector for carbon capture and storage.
At the same time, the Liberals and the Ontario Progressive Conservatives have offered billions to promote electric vehicles.
How fiscally responsible governments can undertake these extraordinary measures of fiscal assistance to entities controlled in the U.S. or Europe is extraordinary.
It's highly doubtful these measures will assist in strengthening or diversifying Canada's increasingly branch plant economies.
In Smith's Alberta, Albertans and Canadians are facing what some have termed a "moment of truth." There is little doubt that Smith will push aggressively on an agenda that confronts Ottawa. With Alberta separatists inside the tent of Alberta's UCP, 2023 will be a pivotal year for Canada's Confederation.
Robert L. (Bob) Ascah is a research fellow at The Parkland Institute, University of Alberta. Top image courtesy: Government of Alberta Newsroom. Second image: Zbynek Burival, UnSplash. Author photo: The Conversation Canada. Read the original article with hyperlinks on The Conversation Canada.