Technology
National
Work/Life
Accountants say Canadians' fraud fears growing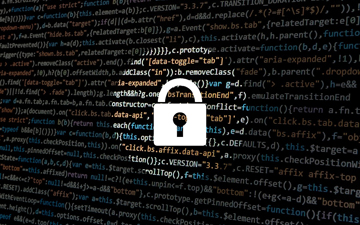 CPA Canada annual fraud, identity theft survey finds more online caution
February 22, 2019 – Canadians are more worried about fraud and identity theft than they were five years ago but are doing more to protect themselves from becoming victims of fraud. The 2019 Annual Fraud Study from the Chartered Professional Accountants of Canada (CPA Canada) says seven in 10 respondents are more concerned about fraud today than they were five years ago. It is essentially the same finding for identity theft, with 69 per cent expressing concern.
However, while the majority of Canadians are familiar with identity theft (86%), credit card fraud (86%), and email and telemarketing fraud (79% and 73% respectively), Canadians' knowledge of other types of fraud drops drastically. This is particularly true with the dangers posed by cell phone, lottery and mortgage fraud.
More than half (53%) of survey participants report being targeted by email fraud and 46 per cent have experienced bogus telemarketers trying to take advantage of them.
Almost one in five of those surveyed (19%) were aware that they had been the victim of credit card fraud. It's little wonder then that some Canadians are so concerned about their accounts being compromised that they refuse to use their credit card (39%) or debit cards (36%) with some merchants and establishments.
Safeguarding personal information is another worry for the survey participants. Sixty per cent are concerned that the businesses they deal with are vulnerable to cyberattacks. In fact, only 39 per cent of those surveyed think the businesses they deal with are doing enough to protect the personal information of their customers. With that in mind, 65 per cent of the respondents are doing more to protect themselves from being victims of fraud.
"Taking action to thwart fraudsters is to be applauded," says Doretta Thompson, CPA Canada's financial literacy leader. "Even as technology advances to make our lives easier with things like thumbprint, voice and facial recognition, we cannot afford to let our guard down. Each of us must continue to be personally diligent because the threat of fraud is constant."
Many of the survey respondents said that they review banking statements once a month (86%), shred personal documents before disposing of them (79%) and cover the pin pad (71%) when at an ATM or at cash register but there is room for improvement and additional safeguards.
Canadians access the internet using their personal laptop, computers, cell phones or tablets, but caution should be taken. While personal Wi-Fi is generally great, public Wi-Fi can pose a hazard and only 18% report using a VPN to protect their information. In addition, with many Canadians visiting and buying from retail websites (76%), conducting online banking (75%) and using social media (69%), it is important to understand best practices to stay protected from fraud.
Other key discoveries from the study:
61 per cent memorize their passwords
24 per cent of Canadians write their passwords on a piece of paper
18 per cent of Canadians take advantage of thumbprint identification
15 per cent of Canadians never provide financial information on websites
63 per cent and 62 per cent, respectively, believe that their home address and date of birth are available online
Still a small number, but some Canadians believe their voice (15 per cent) and fingerprints (14 per cent) can be found online
About one-third of Canadians are aware that there is new federal legislation requiring organizations to report data breaches to the Privacy Commissioner
Canadians learn about fraud from many different sources, including news media (54 per cent), family and friends (46 per cent) and tips from financial institutions (43 per cent)
"Stay alert and be aggressive in protecting yourself against fraudsters by seeking the information you need" adds Thompson. "At CPA Canada, we aim to provide Canadians with the tools and the support required to navigate and avoid fraud. Canadians can look to us as a trusted and impartial resource."
Nielsen conducted the CPA Canada 2019 Annual Fraud Study via an online questionnaire, from January 18 to 28, 2019 with 2,009 randomly selected Canadian adults, aged 18 years and over, who are members of their online panel.
By Canadian Accountant staff with files from CPA Canada.